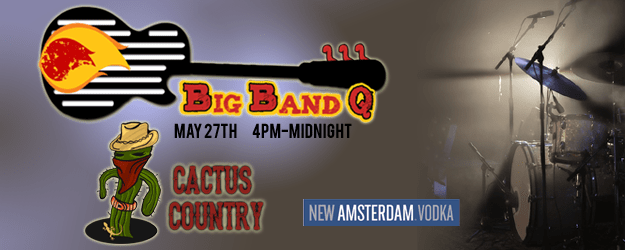 Make plans to join The Laser for a Memorial Day weekend tradition in Galesburg…Big Band BBQ!
It's Sunday May 27th, starting at 4pm at Cactus Country. Come out and enjoy incredible food from Big Catz BBQ, local bands on the outside stage, cold brews and NO cover charge!

This year's band lineup (in order of performance)
TRAILER PARKE – THE HYPOTHETICALS – THE ROCKN' PAPAS – BONESAUCE
Plan now to start your summer in rockin' style at Big Band BBQ 15 on Sunday, May 27th, at Cactus Country in Galesburg with New Amsterdam Vodka and Pure Rock 92-7 F-M, The Laser!
Tags: