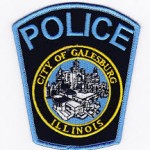 A 22-year old Galesburg man is facing felony charges for possessing and delivering about a half pound of cannabis last Wednesday morning.Recardo Crosby is charged with Class 4 cannabis possession and Class 3 cannabis delivery.
A Galesburg officer pulled over a car driven by Orlando Hernandez because of an expired registration attached to Latawna Wright.
Hernandez explained that Wright is his girlfriend and the vehicle belongs to her but officers detected the odor of cannabis, giving them probable cause to search both Hernandez and vehicle passenger, Crosby.
No contraband was found on Hernandez.
Crosby told police he had "stuff" and was secured into handcuffs before officers searched him.
Crosby said he about a "half pound" and true to that, officers found four large baggies in Crosby's "crotch area" containing what would test positive for 228 grams, or nearly a half pound.
His bond was set at $15,000 and the $1,500 to get out was posted the same day.