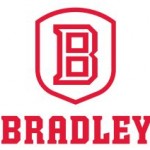 PEORIA, Ill. (AP) — Bradley University has chosen a 24-year U.S. Army veteran and Oneida native to be the campus' new crime prevention officer.
Nathan Haynes says he's quickly adjusting to his new job. The (Peoria) Journal-Star reports that the school named Haynes to the position earlier this month as part of an effort to strengthen relationships between students at the Peoria campus and the police. Haynes says police should let people know officers are there to help, not harass.
The Oneida man was in the Army before he came to Bradley in 2014 as a patrol officer. As part of his new role, Haynes gives presentations in classes and participates in campus activities.
Haynes says one of his main goals is to also create contacts in the surrounding community.