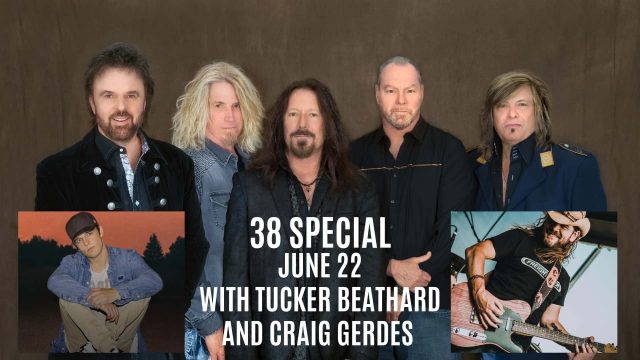 The Laser congratulates our 12 winners of concert tickets for .38 Special in West Burlington:
Shawn Hurt of Oquawka
Kathy Legg of East Galesburg
Marguerite McCoy of Galesburg
Linda Johnson of Galesburg
Steve Dewitt of Williamsfield
Chris Kellar of Galesburg
Jesse Collins of Peoria
Jay Feely of Galesburg
Wendy Bollinger of Altona
Zachary Scanlan of Monmouth
Cody Spurrier of Galesburg
Breanna Rusher of Macomb
Each won a 4-pack of tickets for .38 Special at Westland Mall in West Burlington this Saturday night (6/22/19). This concert was originally scheduled to be held on the Burlington Riverfront but that area was flooded by the Mississippi River a couple of weeks ago. So it's still an outdoor concert but now it will be staged in the parking lot of the Westland Mall. For more about the concert, please click here.
Only those who are subscribers to thelaseronline.com or have entered one of our previous online contests were sent an email inviting them to sign-up for a chance to win. And there was only about a 12 hour window to do so! Thank you to everyone who signed-up in such a short amount of time and congrats again to the ticket winners. Enjoy Saturday night rockin' with .38 Special!