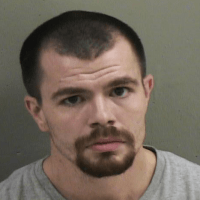 A Galesburg man was arrested Wednesday on charges of intent to deliver methamphetamine and heroin.
28-year-old Nicholas Hennenfent was arrested by Galesburg Police with assistance from Knox County Sheriff's Deputies on the 1500 block of East North Street.
GPD says they seized just over 1/4 pound of meth, holding a street value of about $13,000 and almost 8 grams of heroin.
Officers were conducting a search in reference to an ongoing drug investigation.
Prior to the investigation, Hennenfent had two arrest warrants for meth delivery.
Those warrants carry a bond of $100,000, but bond for the pair of additional charges should be set Wednesday afternoon.
Also arrested was 19-year-old Breonna Harris on a felony charge of possession of drug paraphernalia, as well as warrants out of Knox, Warren, and Henderson counties.