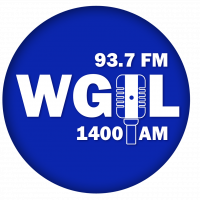 The Buchanan Center for the Arts in Monmouth presents "Always a Bridesmaid" February 14th and 15th. The BCA Armoury Players will take the stage in the BCA Gallery at 7:00 pm each night. Doors open at 6:30 pm. Tickets are available at the Buchanan Center. $8 for members and $12 for non-members. "Always a Bridesmaid" is a comedy about four friends that have sworn to keep the promise they made on the night of their Senior Prom: to be in each other's weddings…no matter what. More than thirty years later, this Southern friends-for-life are still making "the long walk" for each other, determined to honor that vow.
The Abingdon Fireman's Auxiliary Valentine's Dance is February 15th from 8:00 pm to 11:00 pm. It's a fundraising dance featuring Canton-based Backstabbing Betty covering all kinds of music from rock, country, pop, metal, and blues. The night will include a baked goods auction. Admission is $5 and will be held at the Abingdon American Legion.
There will be a free showing of the documentary Let My People Vote on February 15th at the Galesburg Public Library. Filmed in Tampa before the 2016 Presidential election, the movie tells the story of one man, Desmond Meade, who takes his own voter disenfranchisement as a call to action. Organized by the Galesburg NAACP, the film is free and begins at 2:00 pm. Professor Wendel Hunigan will lead a discussion after the movie.
As part of CASA of West Central Illinois' 25th Anniversary, there will be a family movie night Sunday, February 16th at the Orpheum Theatre. The film "Instant Family" will be shown. The 2018 comedy starring Mark Wahlberg and Rose Byrne tells the story of a couple that finds themselves in over their heads when they foster three children.
Admission is free, doors open Sunday, February 16th at 1:30 pm with the film beginning at 2:00 pm.