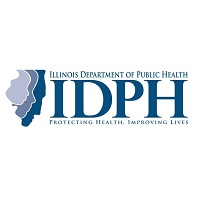 Today the Illinois Department of Public Health will begin testing every baby born in Illinois for Spinal Muscular Atrophy.
This comes after 74th District State Rep. Dan Swanson sponsored the bill to mandate the requirement that was passed in 2018.
According to the Alpha Republican SMA is the leading genetic cause of infant death, and can be treated but to be most effective it must be detected early
Screening for SMA will be included in a panel of tests that screen for a number of disorders, deficiencies, and diseases prevalent with newborns.
Implementing the law in Illinois is estimated to cost $615,000 initially, which will result in a $10 increase to the Newborn Metabolic Screenings fee.
The issue was brought to Swanson's attention when the daughter of Tracy and Randy Parlier of Galesburg was born with muscle impairment.
The Parliers spoke before Senate and House committees in support of the bill.