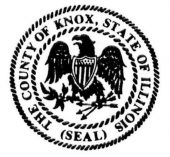 The Knox County 708 Board of Mental Health has just announced grant recipients that they are distributing funds to in their third year of existence.
About 45 percent of the $1.2 million is going towards agencies providing services for the developmentally disabled, another 45 percent is going towards mental health services, and about 10 percent is going towards substance abuse treatment.
708 Board members Steve Watts and Luke Raymond joined Cameron Line Monday on Galesburg's Evening News Monday to talk about mental health funding in Knox County, what the board does and how they've changed over the last few years.
Tags: