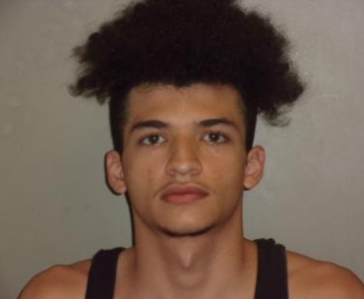 Latrell Patterson, the Galesburg man who pleaded guilty to the 2018 Railroad Days shooting, is now back in prison for being a felon in possession of a firearm.
Patterson, now 20-years-old, was arrested July 7 by Monmouth Police, and sentenced in August.
He was the passenger in a car that was pulled over for speeding, and officers initiated a search of the car when they observed an alcoholic container, even though all occupants were under 21.
During the search they found a .22 caliber pistol under the seat Patterson had been in.
Patterson told officers he bought the gun on the street sometime after getting out of prison in September 2019, saying he "needed it for protection."
Patterson pleaded guilty to charges of being a felon in possession of a firearm on Aug. 18 and was sentenced to 3 and a half years in the Department of Corrections.
He previously took a plea deal for shooting a gun into the air during Railroad Days 2018, netting a 2 and a half year sentence.
Four months later he was paroled, and less a month after was arrested again for breaking out of his IDOC issued ankle monitor.
Before his latest encounter, it seems he'd been out of prison since last September.