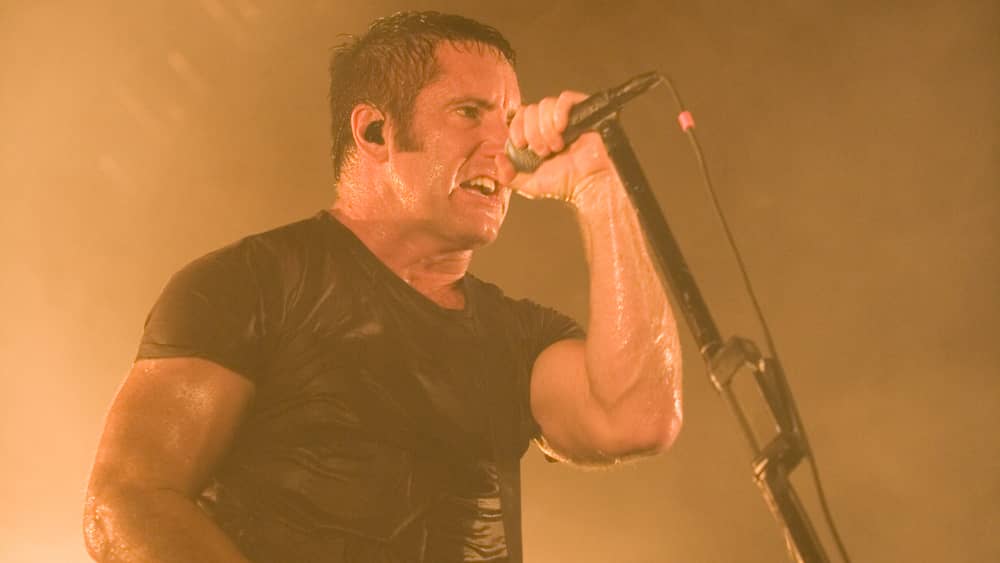 Out of health concerns related to the COVID-19 pandemic, Nine Inch Nails announced they are cancelling all 2021 shows until next year. Cases of the coronavirus have begun to surge again in the United States due to the highly contagious Delta variant, and aside from NIN, numerous acts have been canceling upcoming shows and tours — among them Garth Brooks, Korn, Limp Bizkit, Tony Bennett and more.
In a statement released on their website and social media accounts, Nine Inch Nails wrote, "It is with great regret that we are cancelling all NIN appearances for the remainder of the year. When originally planned, these shows were intended to be a cathartic and celebratory return to live music. However, with each passing day it's becoming more apparent we're not at that place yet. We are sorry for any inconvenience or disappointment and look forward to seeing you again when the time is right."
The band will no longer headline the Riot Fest or Louder Than Life festivals in September. NIN were also scheduled to headline Rockville Fest in November.  As of press time, Nine Inch Nails' website only has one upcoming show posted on their schedule — Hellfest, set for June 24, 2022.
Editorial credit: Ferenc Szelepcsenyi / Shutterstock.com