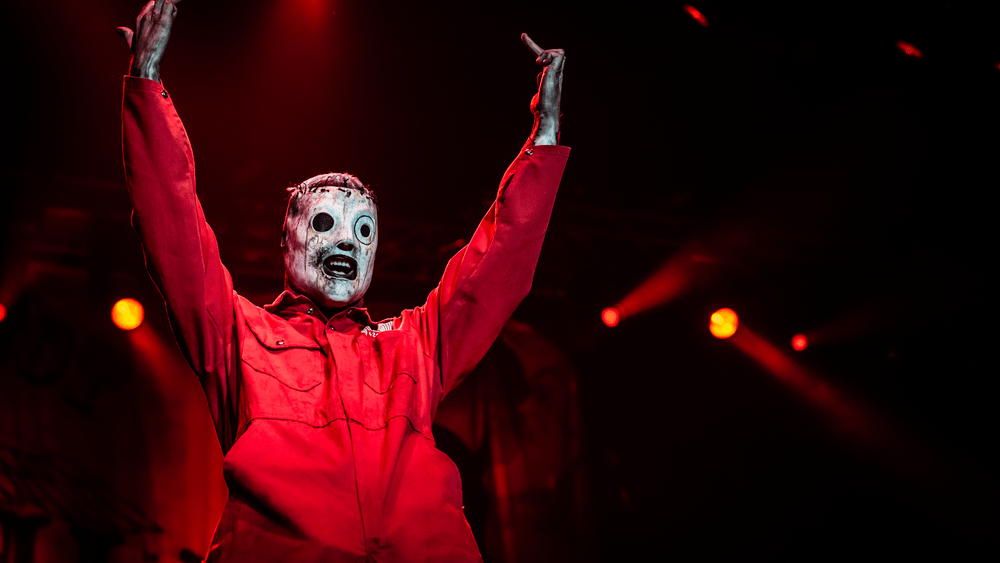 Corey Taylor debuted the new Slipknot mask live at Rocklahoma, Oklahoma's three-day rock fest held in Pryor, Oklahoma.  Rocklahoma – the band's first live show in 18 months – featured Slipknot playing a career-spanning set,  and also featured the likes of Anthrax and John 5 on the bill.
In May, Corey said about the evolution of his mask, via Blabbermouth: "…It's important for it to be a reflection of who we are in that music. And I can tell you that the mask I'm working on is very disturbing. It's gonna be hard to look at. And it'll probably be my favorite mask that I've ever put together. It's little bits and pieces of things that have intrigued me, of masks that I've had in the past. And it's gonna have a devil-may-care kind of terror to it, let's put it that way."
See the mask for yourself – here.
Editorial credit: Yulia Grigoryeva / Shutterstock.com