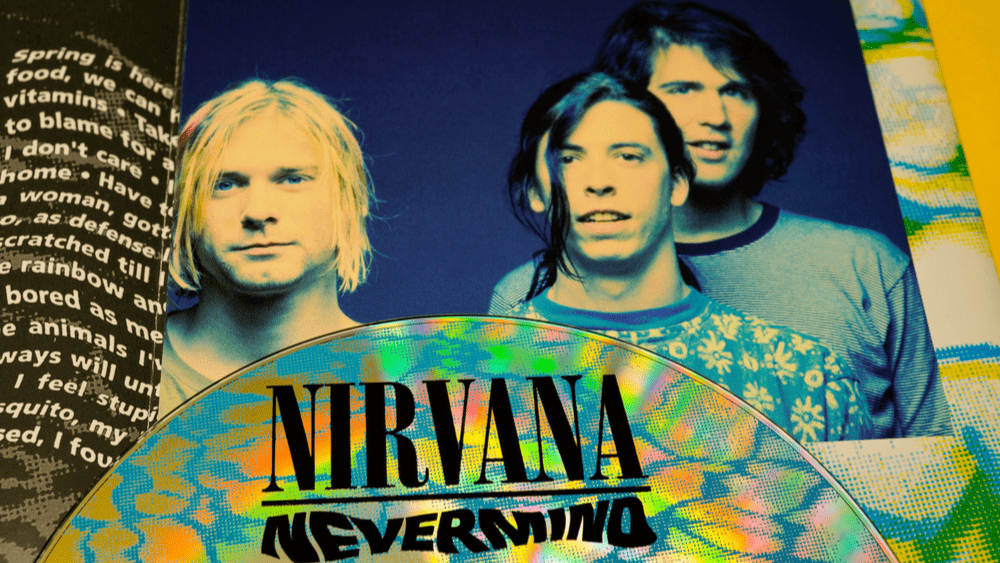 Nirvana will release a series of expanded 30th anniversary editions of their 1991 album, "Nevermind" on November 12th. The band's iconic second album, which featured the hits "Smells Like Teen Spirit" and "Come As You Are", introduced the mainstream to alternative and grunge music. "Nevermind" went on to sell more than 30 million copies worldwide, including 10 million in the US.
A total of 94 audio and video tracks, 70 of which are previously unreleased, will be made available across configurations ranging from Super Deluxe Editions to standard digital/CD.  Among the previously unreleased material exclusive to various versions of the "Nevermind" 30th Anniversary Editions are four complete live shows that document Nirvana's historic ascension on the concert stage: Live in Amsterdam, Netherlands (recorded and filmed on November 25, 1991 at the famed club Paradiso); Live in Del Mar, California (recorded on December 28, 1991 at the Pat O'Brien Pavilion at the Del Mar Fairgrounds); Live in Melbourne, Australia for triple j (recorded February 1, 1992 at The Palace in St. Kilda); and Live in Tokyo, Japan (recorded at the Nakano Sunplaza on February 19, 1992).
For pre-orders, full track listings and release dates for all configurations, head to the link here.
Editorial credit: Stefano Chiacchiarini / Shutterstock.com