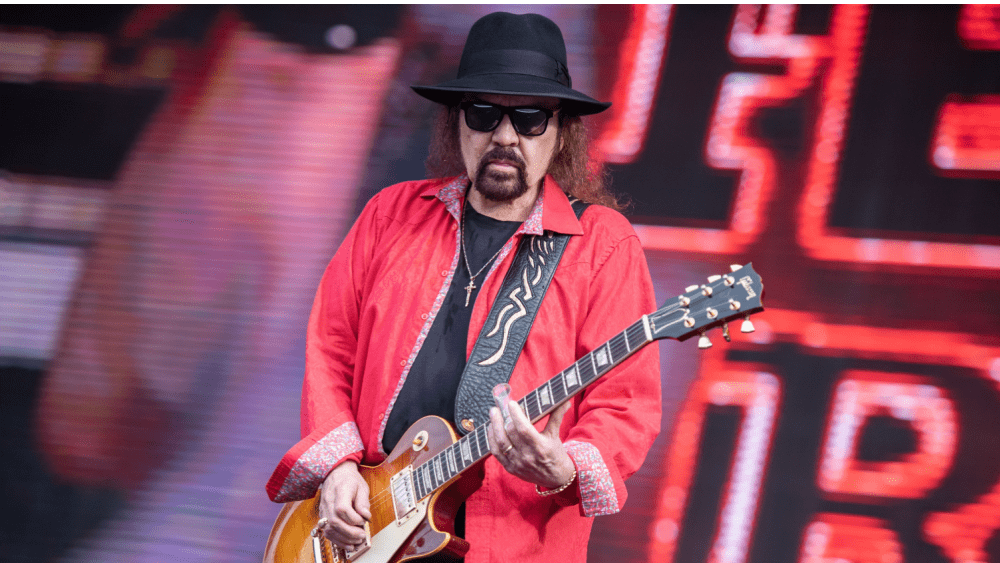 Gary Rossington, guitarist and founding member of Lynyrd Skynyrd, died Sunday at the age of 71. Rossington was the last surviving original member of the band.  The band wrote on Facebook: "It is with our deepest sympathy and sadness that we have to advise, that we lost our brother, friend, family member, songwriter and guitarist, Gary Rossington, today. Gary is now with his Skynyrd brothers and family in heaven and playing it pretty, like he always does. Please keep Dale, Mary, Annie and the entire Rossington family in your prayers and respect the family's privacy at this difficult time."
Rossington and his friends, drummer Bob Burns and bassist Larry Junstrom, originally formed a band, with singer Ronnie Van Zant and guitarist Allen Collins joining to create an early version of Lynyrd Skynyrd. The band released their debut album in 1973, which included classics including "Tuesday's Gone," "Simple Man" and "Gimme Three Steps," and the nearly 10-minute "Free Bird," that became the group's signature song thanks to Rossington's slide playing on his Gibson SG.
No cause of death was revealed for Rossington, who overcame several health battles over the years and cheated death more than once. He survived a car accident in 1976 in which he drove his Ford Torino into a tree, inspiring the band's cautionary song "That Smell." A year later, he emerged from the 1977 plane crash that killed singer Ronnie Van Zant, guitarist Steve Gaines and backing vocalist Cassie Gaines, with two broken arms, a broken leg, and a punctured stomach and liver. In later years, Rossington underwent quintuple bypass surgery in 2003, suffered a heart attack in 2015, and had numerous subsequent heart surgeries. Most recently, he temporarily left Lynyrd Skynyrd in July 2021 to recover from another procedure.
The band was scheduled to co-headline 22 summer dates with ZZ Top this year on 'The Sharp Dressed Simple Man Tour'; it's unclear if the band will continue without Rossington. Rossington is survived by his wife, Dale Krantz-Rossington, their two daughters and several grandchildren.
Editorial credit: Davide Sciaky / Shutterstock.com