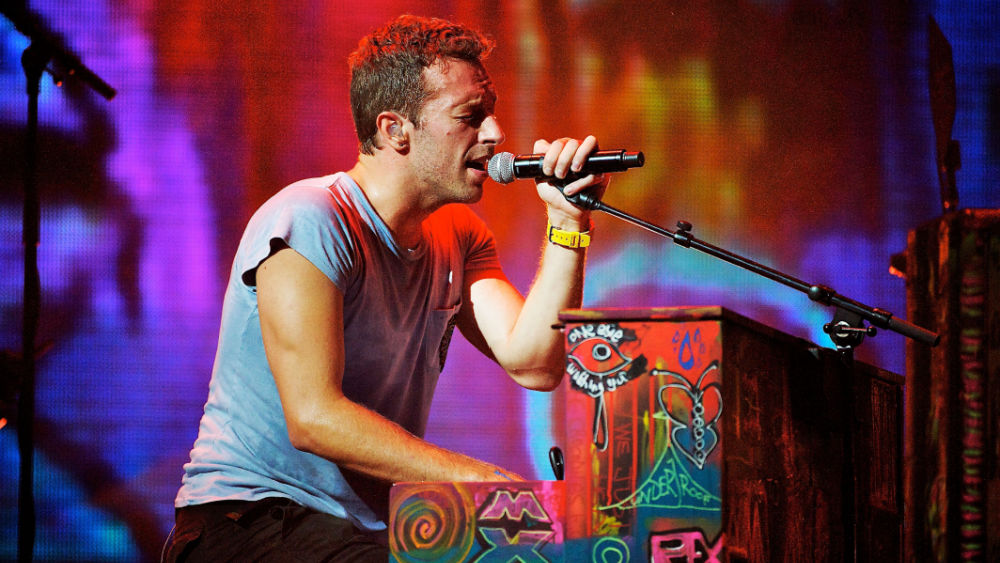 The concert film 'Coldplay – Music Of The Spheres: Live At River Plate' will be show in theaters on April 19 & 23. The film was recorded across Coldplay's sold-out ten-night run at the River Plate Stadium in Buenos Aires in October 2022, which was streamed worldwide last year.
Per a press release: the cinema presentation will feature remixed / remastered sound and visuals, captured using 30 cameras, racing drones and 360° filming techniques by BAFTA-winning and Grammy-nominated director Paul Dugdale. The film includes footage that wasn't shown during the live broadcast; and the cinema presentation will also include an exclusive behind-the-scenes short film featuring new interviews with the band.
The concert film will be shown in thousands of cinemas across the globe on April 19th and 23rd.  Tickets are available now at coldplaycinema.live.
Editorial credit: Brian Friedman / Shutterstock.com