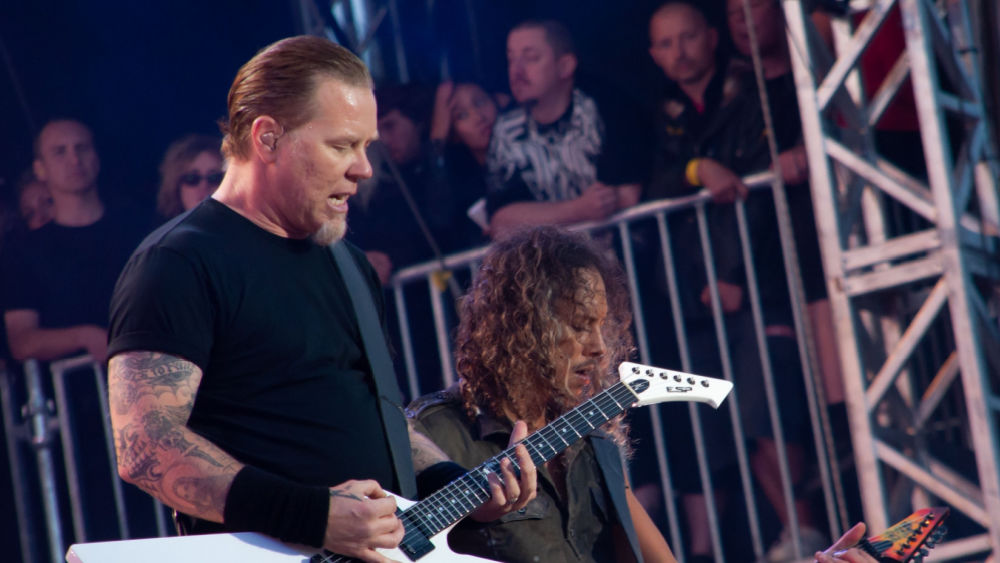 Just before the release of their 12th album, 72 Seasons, Metallica has announced the 'Metallica Marching Band Competition', described as 'a national challenge to marching bands of all levels to craft their most exciting, unique, and impressive performances of some of the band's most beloved songs.'
Marching bands entering the competition at metallicamarchingband.com will have access to a library of marching band charts, provided by Hal Leonard via sheetmusicdirect.com. Bands will compete in the five categories: Collegiate: Division 1 ($75,000 in prizing); Collegiate: Division 2, 3 – ($40,000 in prizing);  High School ($15,000 in prizing); Fan Favorite: Collegiate across all divisions ($10,000 in prizing); and Fan Favorite: High School ($10,000 in prizing.).
High School and Collegiate winners will be narrowed down to five finalists by professional judges, while Metallica will select the final prize winners in each category. Fan Favorite winners will be chosen by popular vote. Winners in each category will be awarded musical instruments and equipment for their school programs at the values listed above, furnished by Metallica and sponsors including Tama, KHS America, Zildjian, D'Addario, and Gator, in partnership with Sweetwater.
Video submissions for the Metallica Marching Band Competition are due by November 16, 2023, with voting beginning on November 17, 2023. Winners will be selected on December 1, 2023.
For more information, head to the Metallica Marching Band official website.
Editorial credit: Cristina Massei / Shutterstock.com