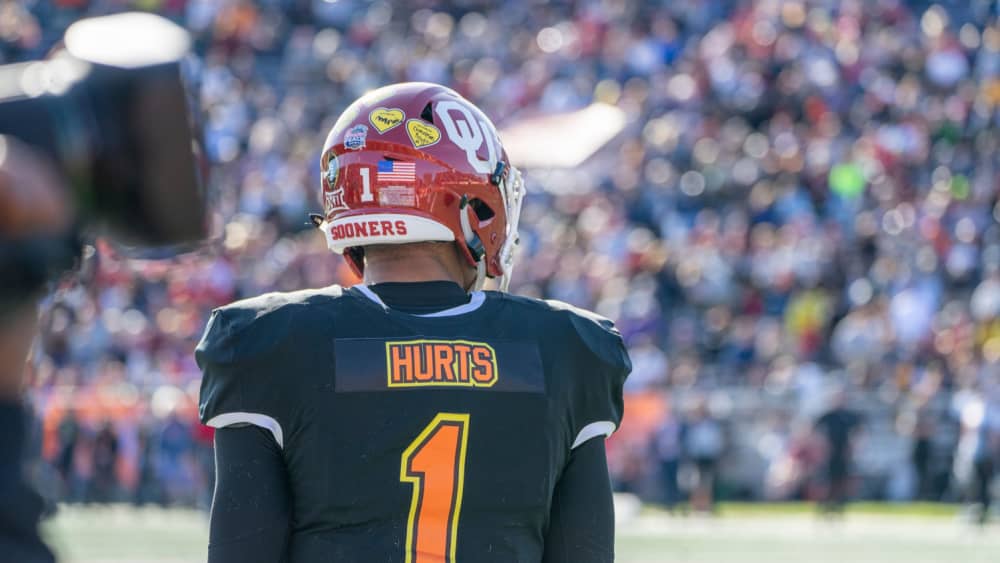 The Philadelphia Eagles announce on Monday that QB Jalen Hurts has agreed to terms on a five-year contract extension. According to NFL insider Ian Rapoport, the deal is worth $255 million and also includes "$179.3 million in guarantees" and a no-trade clause.
Hurt's agency Klutch Sports Group confirmed on Twitter the contract is worth $255 million and includes $179.3 million in guarantees, which makes Hurts the highest-paid player in NFL history. He will be under contract through 2028.
The 24-year-old Hurts owns a 23-11 regular season record over three years as the Eagles starting quarterback. A second-round pick in the 2020 NFL Draft, Hurts was 14-1 as a starter last season, completing 66.5% of his throws for a career-high 3,701 yards and 22 touchdowns in 15 starts and totaling just six interceptions. Hurts helped lead Philadelphia to the Super Bowl. where he completed  71 percent of his passes for 301 yards and a touchdown with no turnovers in the game (despite losing to the Chiefs, 38-35).
Editorial credit: Joshua Lehew / Shutterstock.com