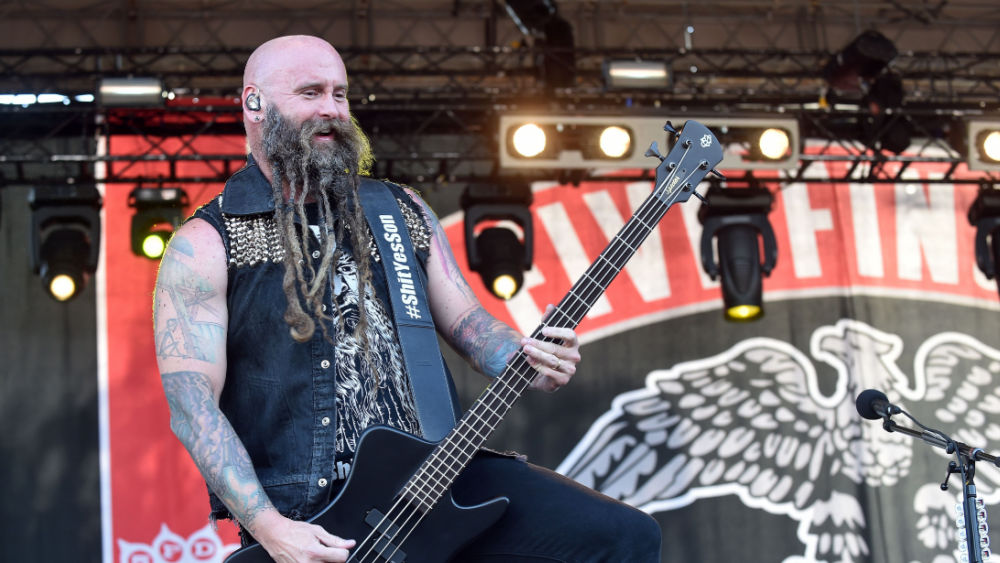 Five Finger Death Punch will not be performing with Metallica at the M72 world tour kickoff in Amsterdam on April 29.  Metallica tweeted the news: "Due to unforeseen circumstances, -FFDP cannot join us Saturday in Amsterdam… stepping in for them will be -FloorJansen_ from -NightwishBand performing a solo set in support of her album, "Paragon." Thanks for joining us, Floor – can't wait to see your set!"
Five Finger Death Punch later released the reason why they had to pull of of the Amsterdam show, posting on Facebook: "As many of you know, Ivan recently had surgery to correct an acute hernia injury. The recovery proved more challenging than initially thought and on the advice of his doctors, Ivan and Five Finger Death Punch will not be able to perform the show in Amsterdam with Metallica. 5FDP will perform ALL subsequent scheduled dates. See you in Paris!
 #5FDP #5FDPFamily #AfterLife"
The Amsterdam concert will also feature support from Ice Kills Nine, and follows the kickoff show of Metallica's M72 World Tour in Amsterdam on April 27th that featured support from Mammoth WVH and Architects.
M72 World Tour will feature special 'No Repeat' stops that include two nights, with two different sets from Metallica and two different opening acts in the same markets. Five Finger Death Punch will rejoin the tour at the Stade De France in Paris, France on May 19.
Editorial credit: yakub88 / Shutterstock.com