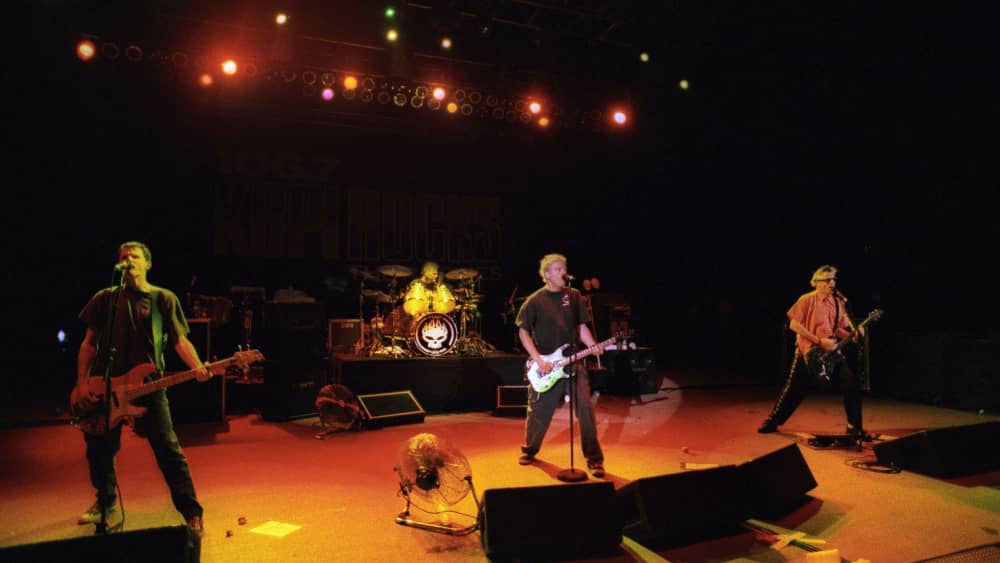 The Offspring will release a special limited-edition 15th-anniversary reissue package of its acclaimed record, Rise and Fall, Rage and Grace on June 16. Rise and Fall, Rage And Grace broke the top 10 on the Billboard 200 when it was originally released.  It went to No.4 on Top Alternative Albums in the U.S., along with reaching No.3 in Japan, No.3 in Australia, No.4 in Canada, and No.6 in France.
This special edition will be made available for the first time on vinyl in many years, featuring a bonus 45 with two new live tracks recorded at 2022's Hellfest, re-imagined artwork on the cover, and art lithos for each song. There will also be a digital version of the record that will be released along with new animated artwork for streaming services.
Lead singer Dexter Holland said: "We are pumped to be putting out the 15th-anniversary special edition of 'Rise and Fall, Rage and Grace.' We've worked with Round Hill to personally put together this re-release that has special art, a re-imagined album cover, and even a bonus 7" with a couple of live songs from our Hellfest performance in France last year. We have always been very proud of this record–it has one of our most well-known songs, 'You're Gonna Go Far, Kid' on it–and we can't wait to get this special edition out. Enjoy!"
Pre-order the 15th anniversary edition of Rise and Fall, Rage and Grace – here.
The Offspring announces 'Rise and Fall, Rage and Grace' 15th anniversary reissue
Editorial credit: TDC Photography / Shutterstock.com