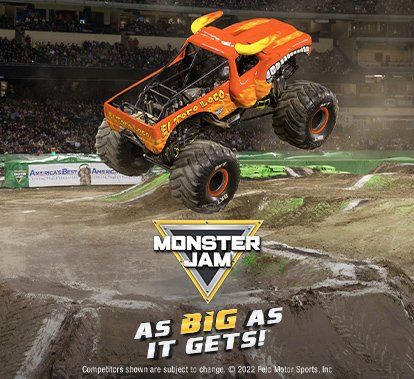 The Laser congratulates our ticket voucher winners for Monster Jam in Peoria:
GARY CONNER of Knoxville
MICHELLE MAY of Galesburg
TROY ANDREWS of Abingdon
JUSTIN TUCKER of Galesburg
CORIE WEISENBERGER of Galesburg
DARCY SCOTT of Dahinda
ANDREW OLSON of Galesburg
DALE GADDIS of Galesburg
ROSEMARY ROBERTSON of Henderson
DOUG FRIDAY of Colchester
From all who had entered to win at thelaseronline.com over the last few days, those ten were drawn at random as our ticket winners on Wednesday (5/03)! They each won a 4-pack of ticket vouchers for Monster Jam at the Vibrant Arena at The Mark in Moline on Saturday, May 6, 2023.
Thank you to everyone who signed-up for a chance to win. Keep an eye on thelaseronline.com for future opportunities to win concert and event tickets from Pure Rock 92.7 FM The Laser!