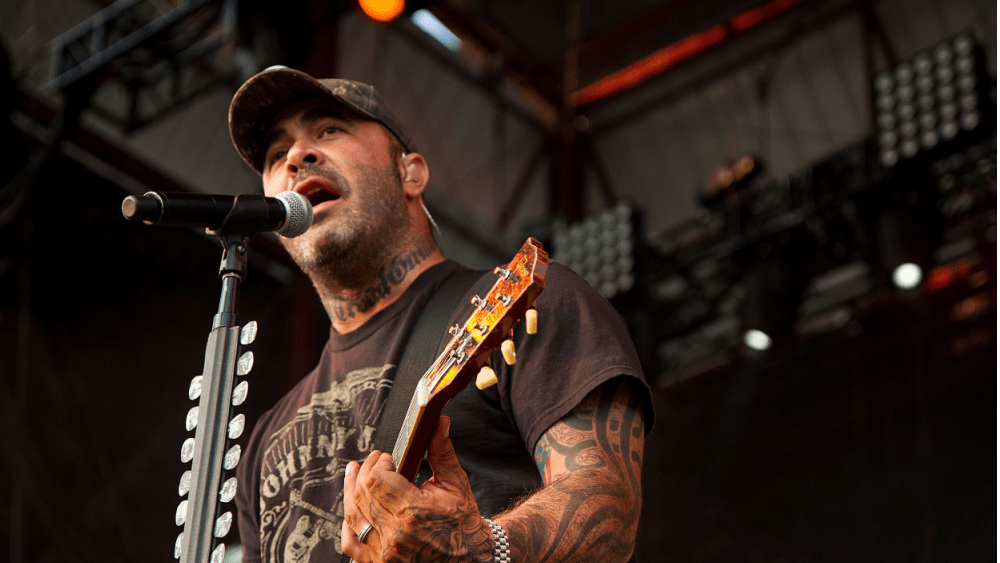 STAIND has released the music video for their new single, "Lowest In Me," off the band's upcoming album, "Confessions Of The Fallen", which will arrive in September.
In an interview with Billboard, frontman Aaron Lewis said that it took him "a long time to be ready to do another STAIND record. I got really burnt out on digging into the dark corners of my psyche every night to deliver those very deep, dark songs in a manner that was believable and authentic. I needed to step away from it for awhile and do something different. It just came back together naturally."  He adds about the lyrics to "Lowest In Me:" Everybody has got people in their lives that don't bring out the good in somebody. Just with what's going on in the world right now, there's so many things, so many people that are like, 'You bring out the lowest in me.' There's a lot of factors out there that could fall under the 'you' category."
STAIND and GODSMACK recently announced a 25-city co-headlining 2023 tour, kicking-off on July 18 at Hollywood Casino Amphitheatre in St. Louis, Missouri, with stops across the U.S. before wrapping up in Austin, Texas at Germania Insurance Amphitheatre on August 31.
Take a look at the video for 'Lowest In Me' – here.
Editorial credit: txking / Shutterstock.com