Congratulations to our tenth and final $100 winner with The Laser's Christmas in July with the Benjamins: 
Angela Hollowell of Galesburg!
Angela's name was drawn at random this morning (7/25) from all who signed-up yesterday.
Congrats to our ten winners overall and thank you to everyone who played for a shot at $100 over the last couple of weeks!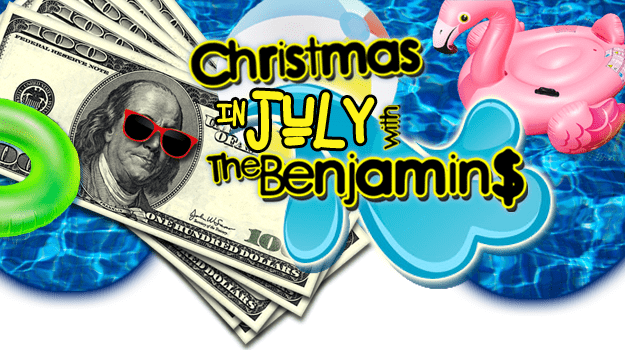 Winners previously announced:
David Dotson of Galesburg
Paige Leihenseder of Galesburg
Alysha Yerkey of Galesburg
Mary Padilla of Galesburg
Beth Kunkle of Galesburg
Alyssa Ceja of Abingdon
Lynne Greene of Oquawka
Zachary Nichols of Galesburg
Aaron Lamb of Galesburg
Christmas in July with the Benjamins is made possible with the support of Dr. Craig Wilson at Cottage Orthopedics, City Select Motors, White Claw Hard Seltzer from Euclid Beverage, and Family Planning Service of Western Illinois!