Knox County Fair in Knoxville
Event Navigation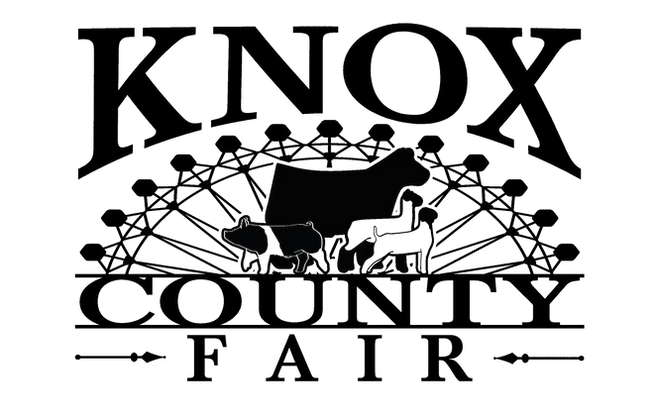 The longest running county fair in Illinois will add to its history with the 171st Annual Knox County Fair, July 11 – July 16, 2022, at the fairgrounds in Knoxville!
The concert in the grandstand this year features Josh Turner and Joe Nichols on Thursday, July 14!
See the schedule highlights below, but for the full schedule and fair information, please visit knoxfair.com.
Grandstand Schedule
MONDAY, JULY 11
5:00pm – HARNESS RACES
TUESDAY, JULY 12
6:30pm – HOT LAPS
7:00pm – HART – HEARTLAND AUTO RACING TOUR
WEDNESDAY, JULY 13
6:30pm – JIM SMITH MEMORIAL TRACTOR & TRUCK PULLS WITH ILLIANA MINI RODS
THURSDAY, JULY 14
7:00pm – JOSH TURNER & JOE NICHOLS
FRIDAY, JULY 15
6:30pm – FIGURE 8 RACES BY ROBBOS EXTREME DERBY PROMOTIONS
SATURDAY, JULY 16
4:3pm – KID'S POWER WHEELS DEMO
5:30pm – DEMO DERBY BY ROBBOS EXTREME DERBY PROMOTIONS
Free Events
Antique Tractor Displays
New Tractor and Farm Equipment Displays
Petting Zoo for the Entire Family
Various Entertainment Each Day in the Family Pavilion
Tuesday, July 12 at 5:30pm – Bake Sale Auction
Saturday, July 16 – Wyffels Corndog Car Cruise In
Beer Garden
Tuesday, July 12:  Backstabbin' Betty
Thursday, July 14:  Austyn Weston Band
Friday, July 15:  Patrick N Swayze
Saturday, July 16:  The NATU Band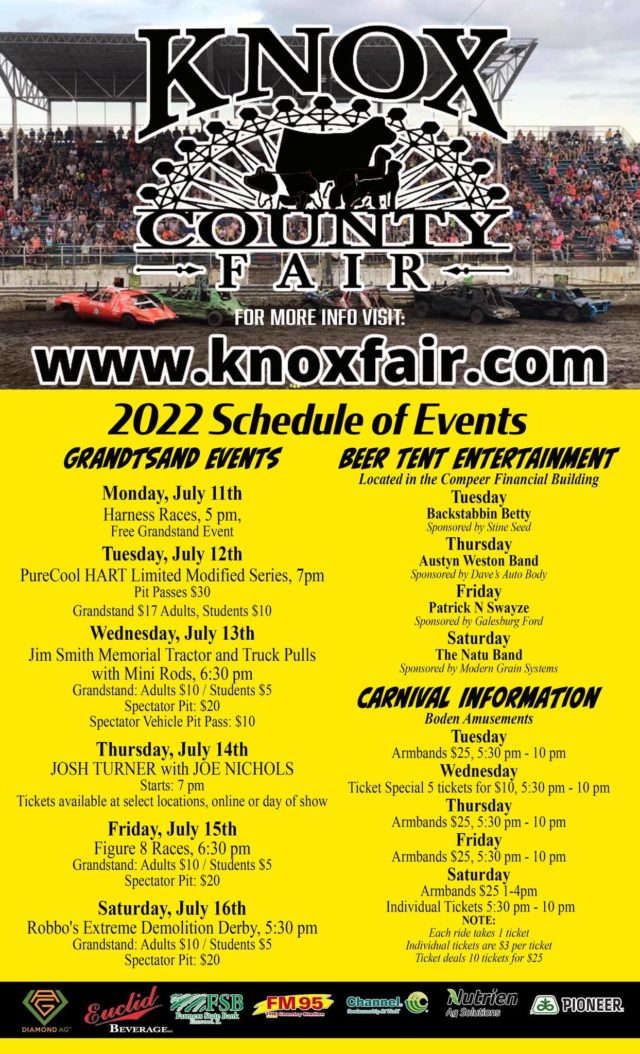 Related Events