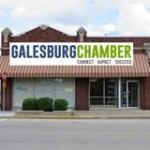 December 1 is not that far away, especially for businesses scrambling to understand what new overtime regulations from the Department of Labor mean for their business.
Some of those questions may be answered the morning of Wed Aug. 17 at 8 a.m. as the Galesburg Area Chamber of Commerce hosts a Breakfast and Learn seminar.
Over a light breakfast, chamber members and non-members alike can get a leg up on shifting standards for what salaried white-collar workers now qualify for time and a half pay for working more than 40 hours.
Tom Schuetz and his business Group Services of Bettendorf will give the presentation.
He says the biggest change is the almost doubling of the salary threshold for those that qualify for overtime to $47,476 a year.
He adds to Galesburg's Evening News on WGIL one of the first things the seminar will look at what the potential impact on businesses could be.
"If you've got a number of employees that you are now treating as exempt, all of a sudden you're going to have to track hours and get a financial picture on it," Schuetz says. "You're going to have to make a reasonable estimate on the hours they've been working, which is probably not something you've been doing."
The cost of the Breakfast and Learn is $10 and is open to everyone.
To RSVP call Patsy at the Chamber of Commerce office or email her at pgray@galesburg.org